Many organizations that use Cloudinary have thousands, if not millions, of digital assets stored in their system. However, certain users on the account may not need to access all the images, videos and raw files.
Because of this, Cloudinary offers the ability to add a layer of security to your folders, allowing access to only those who have the proper permissions to do so.
This video is brought to you by Cloudinary's video player - embed your own!
This tutorial presents the following topics. Click a timestamp to jump to that part of the video.
| | |
| --- | --- |
| 0:35 | To allow permissions for specific folders in your Cloudinary account, you must have a service plan that allows multiple users, such as our Advanced plan. |
| | |
| --- | --- |
| 1:49 | Once you have created your folder and added your desired assets to it, now you're ready to take the next step in applying folder permissions - creating a user group. This will allow you to assign specific users to the group, and then eventually apply permissions to all of its members. |
| | |
| --- | --- |
| 3:46 | Now that you have created your user group and shared a folder with it, any users with the Media library user role can be added to that group. |
---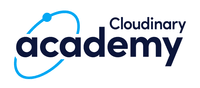 Check out Cloudinary Academy for free self-paced Cloudinary courses on a variety of developer or DAM topics, or register for formal instructor-led courses, either virtual or on-site.